"You have brains in your head. You have feet in your shoes. You can steer yourself any direction you choose. You're on your own. And you know what you know. And YOU are the one who'll decide where to go…"
Most of us recognize these inspirational words from Dr. Seuss's Oh the Places You'll Go! book. Born on this day in 1904, Dr. Seuss (whose real name is Theodor Seuss Geisel) inspired generations of kids and adults with his rhymes, stories and unusual characters. His stories are not only fun to read, they touch on issues he found important like the environment, racial equality and materialism. The timeless tomes that were once enjoyed during our childhood years are now being read with gusto to our own children and students.
How is your school celebrating Dr. Seuss's birthday today? My daughter's first-grade class is having poetry reading today, followed by a week-long Dr. Seuss focus next week. She can hardly wait. The website A to Z Teacher Stuff has lots of great activity ideas for your classroom. Check them out and share some of your own!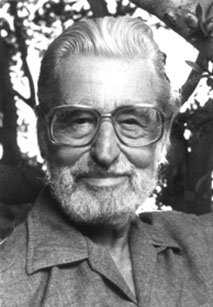 Theodor Seuss Geisel "Dr. Seuss"
Image courtesy of Dr. Seuss Wiki